Finish! Finito! Habis! Over! Zilch!
My finals are over. I had two papers. Business Management on Thursday afternoon which im not sure i fully prepared for. IT this morning which I was late for(details below). But going to pass both lar (i hope)
…happy…
Was happy yesterday coz of 3 things:
(1) I finished my hardest paper – it was really tricky and i hope i answered it correctly :S
(2) I've bought my tickets to fly back to KK for 2 weeks in Jan using MAS – I hate using Airasia, who cares how cheap it is, not worth the price i should think. No, im not disclosing the details of my flight. :P
(3) My koko sent me a package for Christmas :D – I got a Christmas card, A magnet from Australia (cos he went to Sydney recently) and a small box with quotes and inspirational things to do. Its nice!! Thx Lian :D
…kelam-kabut…
So this morning i woke up around 9.30 am coz my paper was at 11am-12pm. Got an sms around that time from my classmate that the paper was at 10-11am. SHIT!! So i kelam-kabut get ready and rushed outta d house. My uni is like 35-40 mins away and my dad drove like a madman to get there on time. It didnt help when the aforementioned classmate smsed me again saying that the lecturer isnt letting anyone who is late to take the paper. *starts panicking*
Got there at 10.20 am and the lecturer was ok about it. Left the exam hall at 10.35-10.40am. *hears cries of shock in background* Well, the paper was easier than expected. Its 40 Multiple choice questions. Thats it. However, each Q is worth 1% of the overall grade, which is ALOT for someone who always makes careless mistakes (read: me). Oh well….im hoping i score tho :D
wokay, going to take a nap now I so need my sleep!! zzzzzzzzzzzzz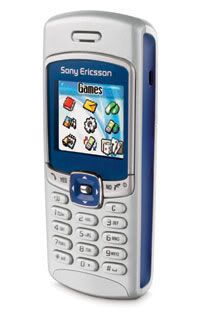 [9 pm]
CHANGED MY LAYOUT….what do u think? Is the text too small??
Im using my sister's phone for my 016, its hard to get used to her Sony Ericsson T230 phone coz its lagging and the buttons for spacing and symbols are diff :P
But at least i get to use my 016. Only 1 sen/sms for 6 close frens and 3 sens for the rest of the Digi community :P