My weekend in Melaka wuz rather fun
I stayed in AFamosa resort from Fri – Sun and it wuz real fun. My dad's company had their Family Day there so everything was paid for. We missed going to the Cowboy Town coz we left KL late. We went to eat dinner at Shakey's Pizza before leaving. {One note, their pizza crust is lousy….smells like yeast and too thick. Their stromboli is nice tho :)}
On Sat we had a telematch and it wuz really amusing too see grownups playing with such youthful enthusiam. To cut it short, it wuz outrageously funny! Then my youngest sis & I went to WaterWorld and played with all the water rides. We had a minor accident on one of d slides…..we sat on double tubes (like 2 tubes stuck together like an 8) and someone or another it overturned and I banged my head on d slide hard….twice! My youngest sis banged her cheek (which turned blue black the next day). It wuz painful….!! esp since i had my head banged once or twice earlier in the week….thanks to Gladys.
On Sun we went to the Safari Park where we saw animals (duh!) like racoons, otters, armadillo, tapir, pony, camel, flamingo, lion, giraffe, monkeys….ect ect. The racoons were totally cute!! Watched a Wild Wild West show which wuz nice and an animal trick show which wuz ok.
And that concludes my weekend. Oh yeah…i forgot to mention something last week. On my flight from KLIA to Bangkok, I met Harith Iskandar and d other comedian…his name is on the tip of my tongue…and they sat a few seats behind me.
I've attached some pics below…enjoy! Some pics might look distorted coz i had to resize them
---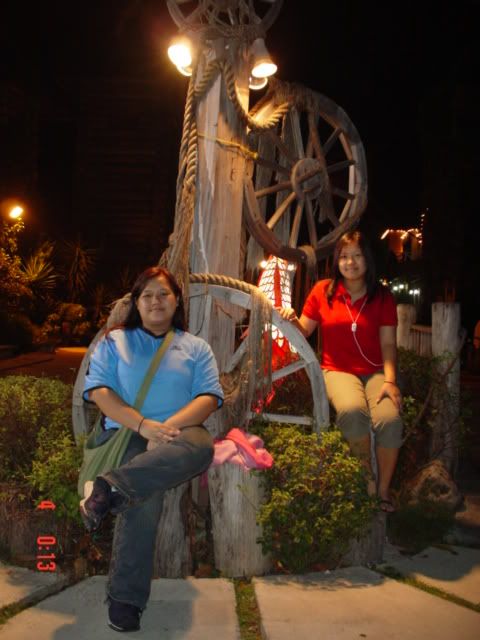 My sis and I outside Cowboy Town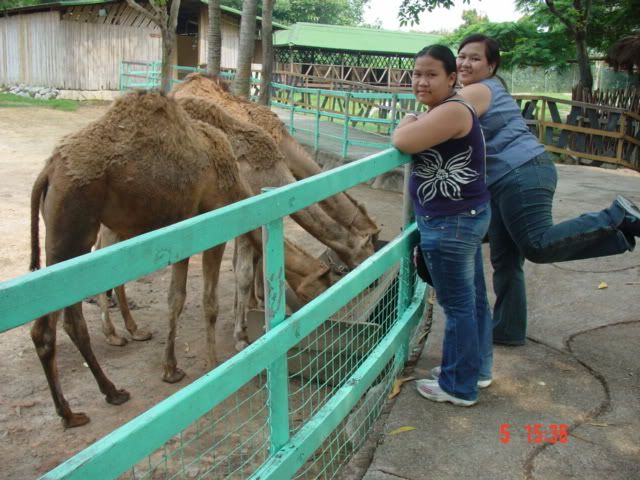 In Safari Park posing wif Camels. I wuz trying to kick my sis who isnt in the pic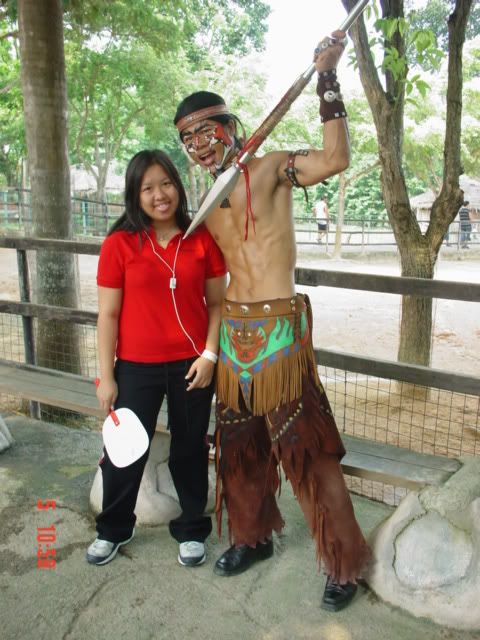 My sis with one of the actors from the Wild Wild West show who also happens to be an animal trainer. Nice bod :P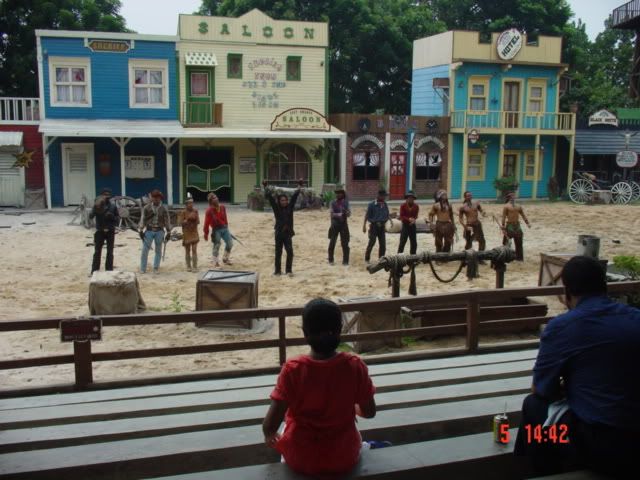 The final scene in the Wild Wild West show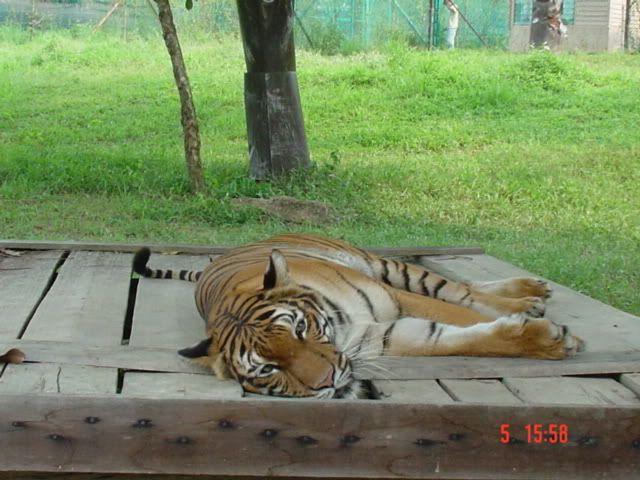 A Tigress in the wild….we were riding in a caged truck..its like the animals were observing us…instead of us them.
Outside AFamosa Resort
---
Interesting Websites

http://www.photobucket.com/ — place when i keep all my photos and link them here :)
---