Im having troubles posting…this is like the 4th or 5th time I'm posting this blog coz the rest got deleted or juz dissapeared. Bleh~~
Anyway, I did have that test today :S But since i went early to school, i managed to revise my work and im 70% sure of my answers. There was 2 parts, 20 multiple-choice questions and 4 short essay Questions which were really tricky. Hehe! Im pretty confident that I will at least pass :)
Hmm..oh yeah…I said earlier that I wuz looking for a job rite? Well, I got approached by 2 companies and now i have to provide a sample page for one of the companies (the other havent replied) by FRIDAY!!! FRIDAY's THE BIG DEADLINE!!
Something freaky juz happened….the front door suddenly opened by itself, terkejut me!! Apparently my mom closed it and locked it but she neglected to check if she shut it tight. So the wind blew and "Open Sesame" it opened! EHhehehehhe……
Actually im pretty sleepy atm (at the moment…NOT automatic teller machine) coz I actually havent slept the whole nite coz I wuz worried I wont be able to wake up this morning around 6.30 am…so early kan??
Anyway, Have you peeps smelled the New fragrance from Tommy Hilfiger "True Star" endorsed by none other than another true star, Beyonce….smells SO Nice!! Its one the things i plan to buy if i have money :)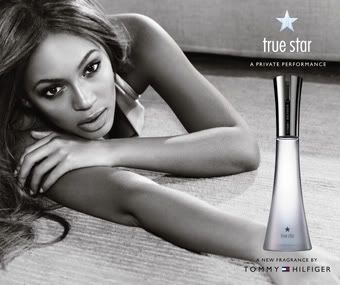 ~~*~~
Current mood: Busy busy!!
Now Listening to: "I want to Spend my life" by Marc Anthony & Tina Arena (The Mask of Zorro OST) – I want to spend my lifetime loving you, if that is only life i ever knew….I will want nothing else to see me through, if I could spend my lifetime loving you.