Evenstarr gig @ Titiwangsa
The gig wuz great. My sis and I left the Tmn Bahagia LRT station at around 2.15 and met up with Erin & a fren of hers (whom i later knew as Roy) in Masjid Jamek station to switch to the STAR line. Then we went all the way to Titiwangsa and walked a short way to the bus stop to get a taxi to Taman Tasik Titiwangsa.
There wuz this other 2 guys who were also waiting for a taxi but the taxi driver didnt stop for them but stopped for us instead coz we were 3 gurls & 1 guy. Hehe! One advantage of being a gal :P Anyway, he wuz really talkative and in that 10-15 min ride we found out that:
he had 3 unmarried children : 2 boys (27 & 20 yrs old) and 1 gal (24 yrs)
the site of Tmn Tasik Titiwangsa (TTT) – which btw, is not a housing area but a recreational park – wuz a vast space of jungle 10 years ago
TTT has many activities like horse-riding, rollarblading areas, great for family outings
The taxi meter showed RM 3.30 but because we had 4 people he asked for RM 5……somehow i wonder why it's extra RM 2 but i'm not really sure if this is the usual fare as this is the first time i take a taxi in KL without my parents so we paid without much debate. Oh well, take it as an extra charge for the impromptu tour-guide talk..haha!
Anyway we got there around 3.30 pm…and it wuz supposed to start around 4.30 pm so we chit-chatted with them and introduced everyone all around. Mel wuz so shocked to see me there coz he still thinks I'm in Curtin. LOL! Silas wuz using crutches coz apparently he fell & dislocated his knee and tore his ligaments and had to have a cast on the back part of his left leg to prevent him from moving his knee. Poor thing….so he wuz hobbling here and there. And sang without moving.
Oh yeah…they are so nice in person :) and they sang 3 songs: 1 song which i forgot the title, Masih and Adakah Ini Cinta? (or something like that, its a new song) then we stood around chit-chatting and taking pictures and I got them to sign the CDs i bought…coz I bought 2, one for Sids and another for me. Gladys (my sis) bought a baby-tee…kinda nice…but I like my Tshirt better..hehe!
After that we (the 4 of us) went to KLCC and split up and Gladz and I met wif our parents and they went shopping for clothes (with my and my dad juz lepaking around) and finally left KLCC at 9.15 pm. Went to eat dinner, which i didnt coz i had a late lunch at 6pm, then came home.
Watched the results show of Malaysian Idol this week. Totally unexpected results!! Jac wz in the the last 3 and Saiful got in instead of Nikki!!! (btw, Nikki wuz my classmate back in sec sch but i think i already mention that) I think all the ppl in Sarawak are voting for Saiful coz he's from there. But he's lousy…and he's so soft that he's gay, he looks like a small kid!! Im a Sarawakian but i wont vote for him coz he cant sing as well and his personality is childish. (no offence to those who like him. this is my opinion) All the judges couldnt believe it coz they had high hopes for Nikki esp Paul who looked really annoyed and upset. Even Roslan, the tough judge, cried when she sang her last song – "Emotions" by Destiny's Child
Oh well, enough about that. I kno what everyone has been waiting for….PICTURES!!!!! so here are most of them….be patient while it loads :)
---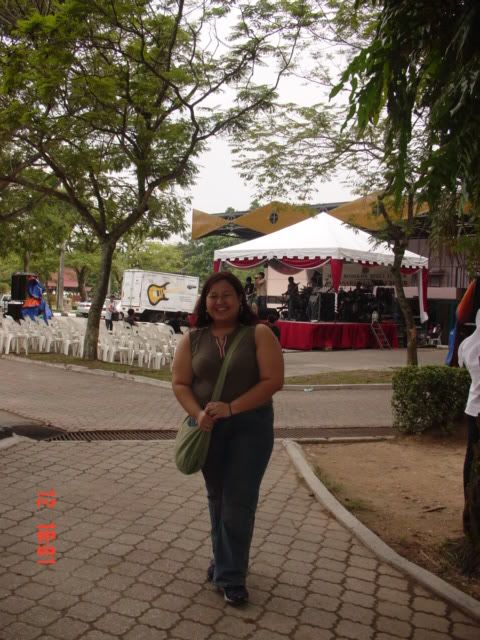 Me with stage in the background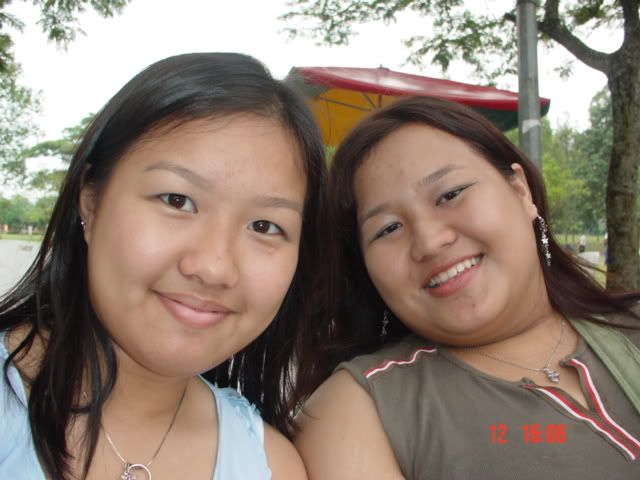 My sista and I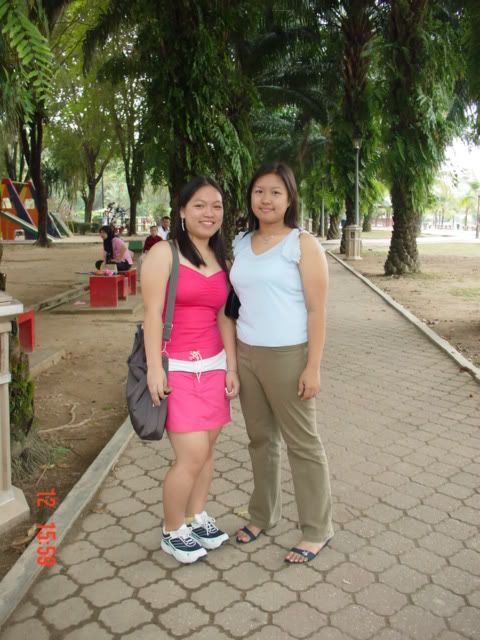 Erin & Gladz
Evenstarr in Action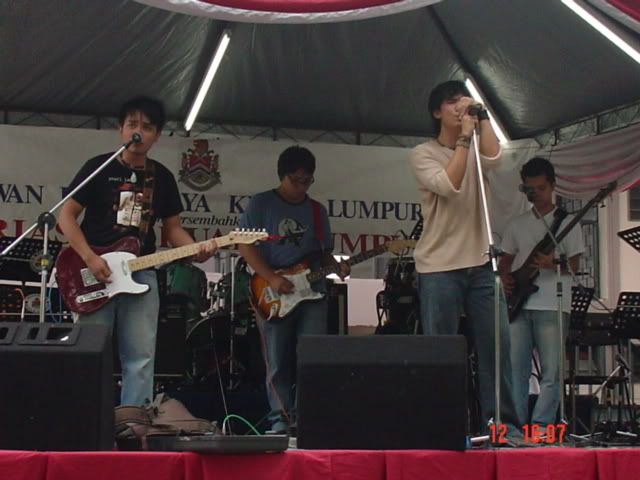 Practise Session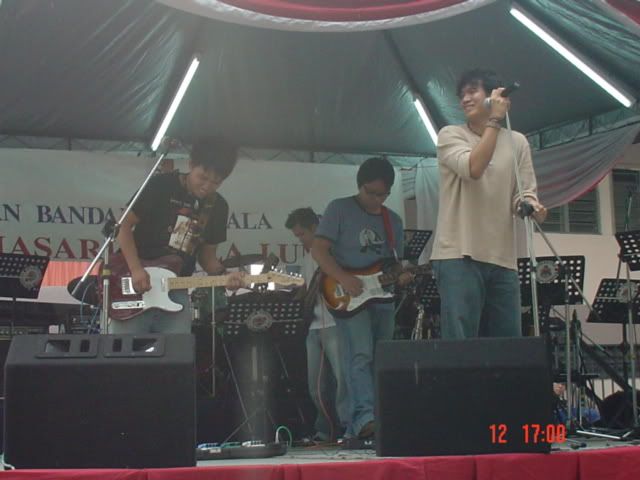 La la la…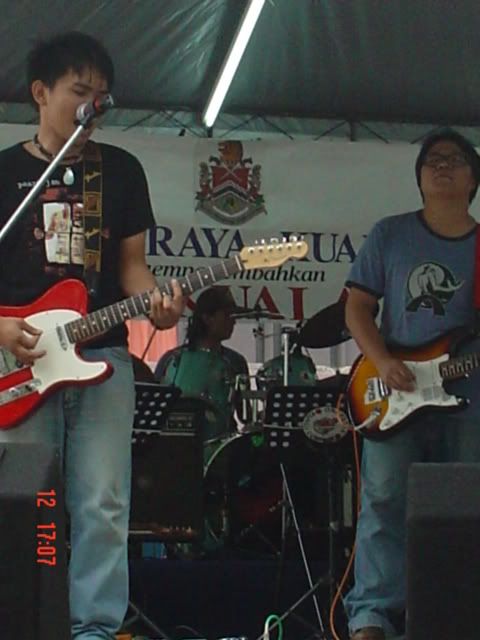 The guys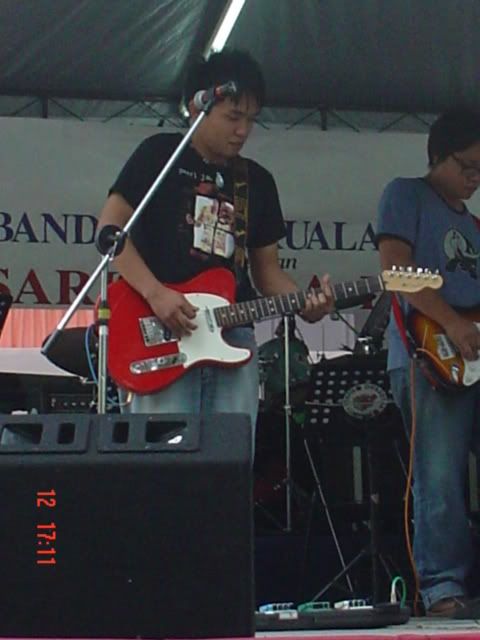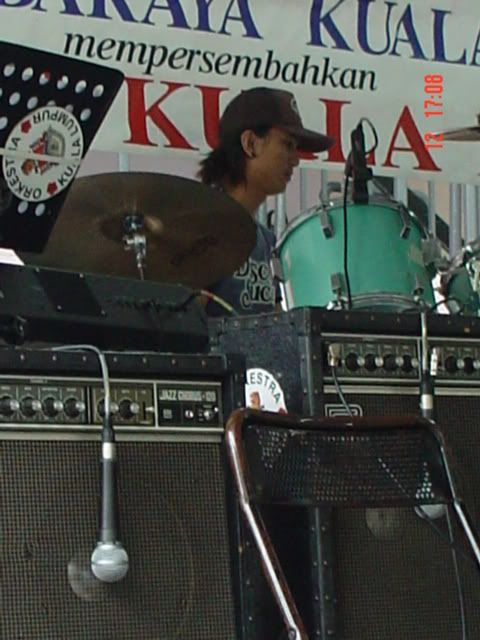 Melvin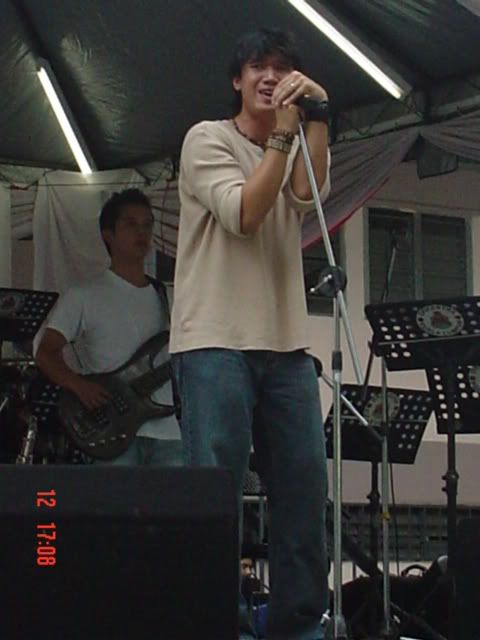 Silas
Evenstarr posing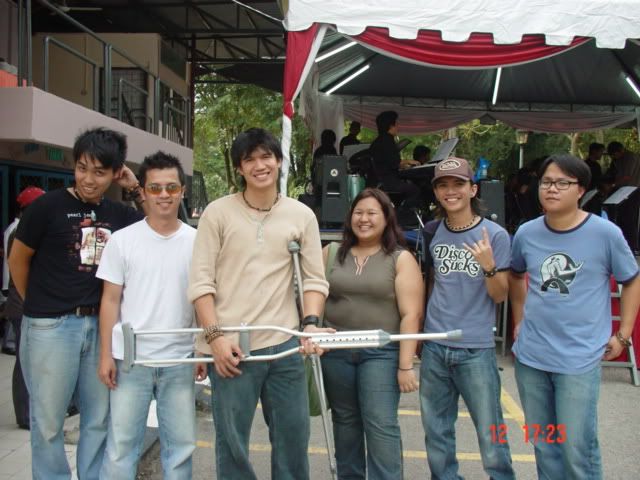 Evenstarr & I {dont i look short?}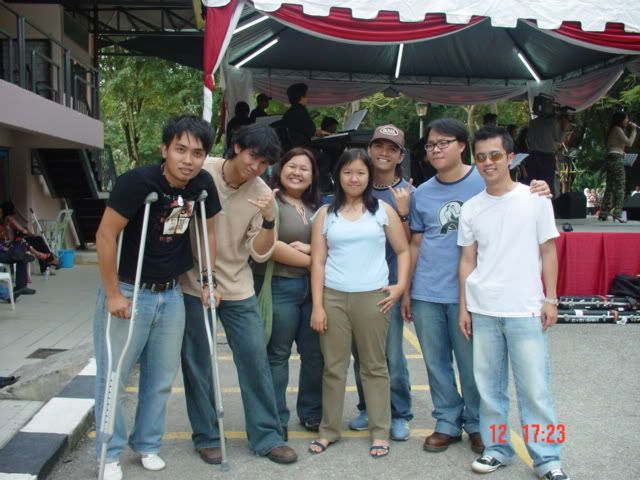 All smiles :)
T-shirt Front & Back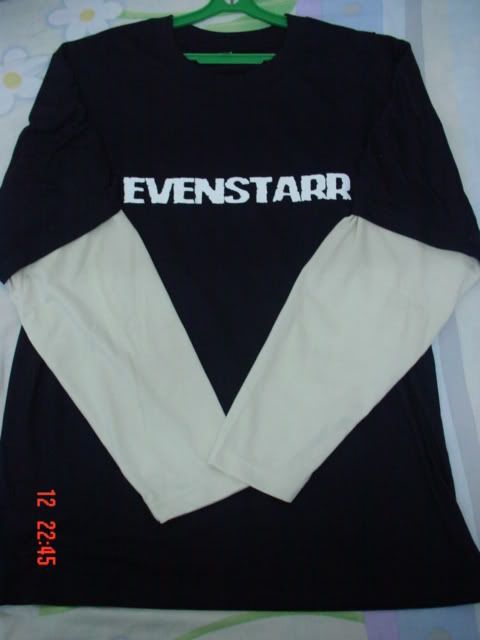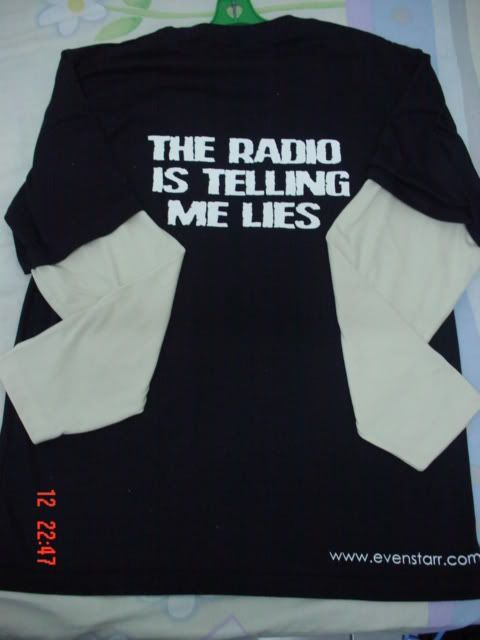 This wuz the T-shirt I got. Hehe!! Cool eh?? It's selling for RM26, the back has the website on the bottom right
Baby Tee Front & Back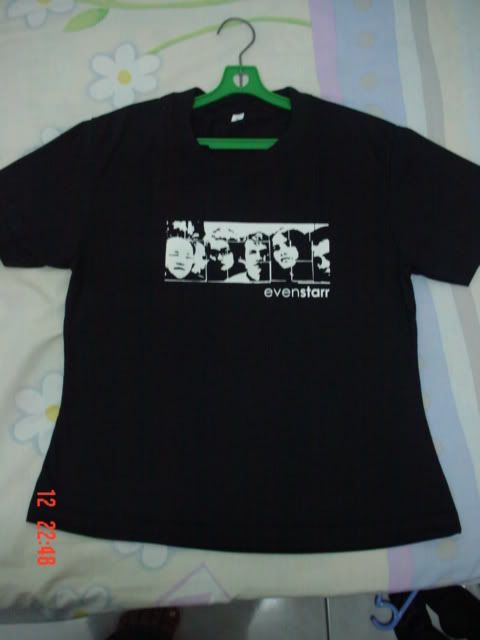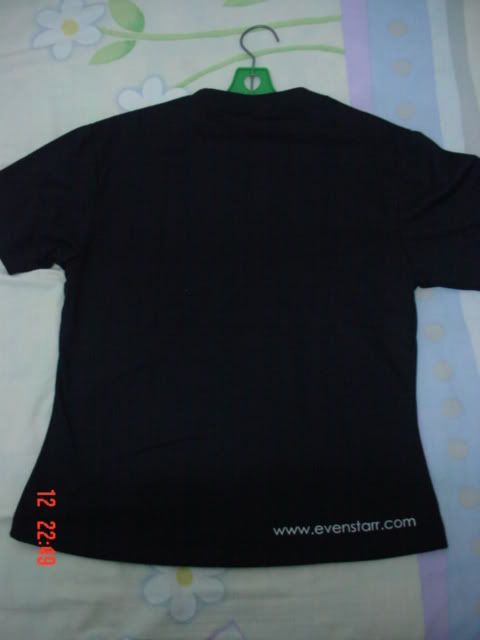 My sis bought this one for RM 20, the back has the website on the bottom right
---