friendship surpasses time & space
Went out with some ppl from Miri yesterday (Fri). Sids was driving and he picked Pam & I up before picking Raffy, Dee Dee & Kelvin (DD's bro) from KJ LRT station. We went to his (sids) hse for bout an hour – makan all the kuih muih & cookies….I sempat tapau chocolate crinkle cookies :P
Then we went to Kolej Damansara Utama (KDU) for some so-called "rave" which was more like a lame attempt to party. Sids had a performance, a fire dance. Waving around balls of "fire" (they were actually glowsticks) attached to a chain. It was cool tho.
Then after like 1/2 hour of sitting there, we decided to go to One Utama to eat dinner. So we were thinking about where to eat and we decided on – you guessed it! – Nandos. Reached there around 9.30pm and was told to wait another half hour before the chicken was ready….tsk tsk!!
So we took all sorts of silly photos and stuff before eating. Pam and I probably ate the most!! *dengan tidak malu nya* coz i had a really early lunch (around 11 am) and no dinner.
After that Pam stayed over and we talked and talked till around 3 something am. Nuts!!
So…here are the pics :) Click for a bigger pic!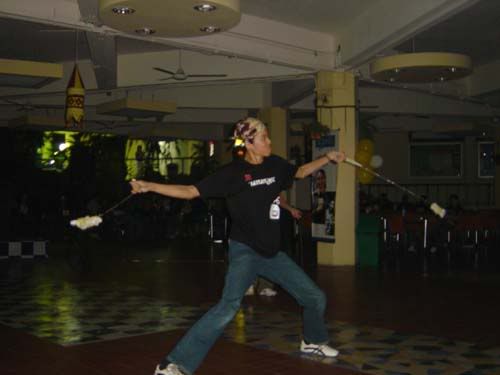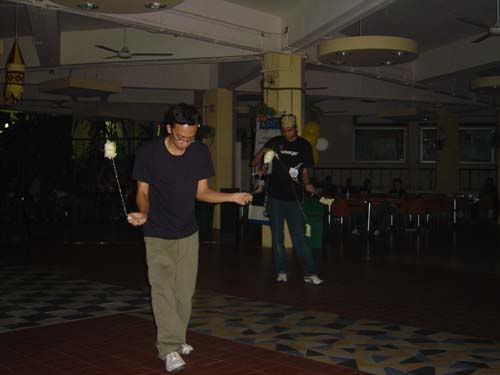 Fire dancing skills : Ansen /Sids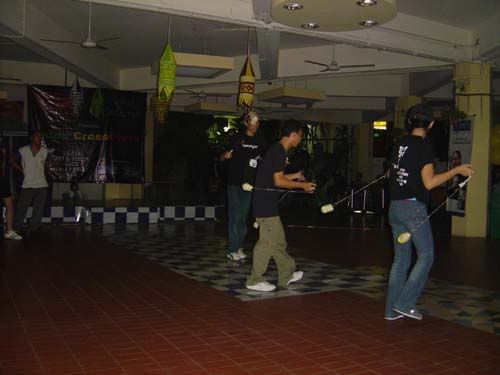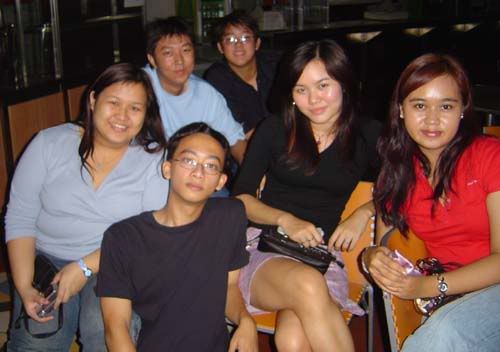 Fire dancers / Lepakin in KDU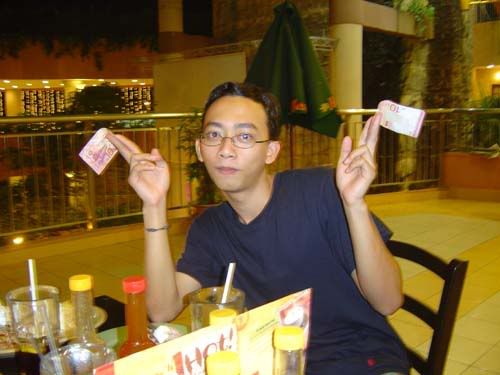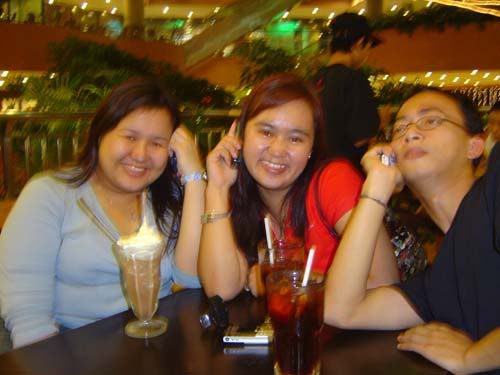 Sids the money man / Posing hp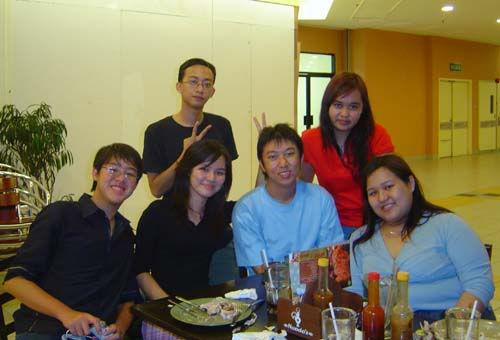 Pam & I / Group pic in Nandos