** Disclaimer : This blog does not approve of cheating :P**
This is one of the skills I learned in Curtin. Haha! This is the sure fire way that no lecturer/teacher will realize (unless they read my blog hehe).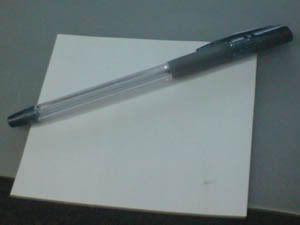 First you need a small piece of paper and a CLEAR barrel Pen (this is important!)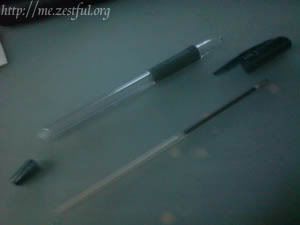 Unscrew and dismantle the pen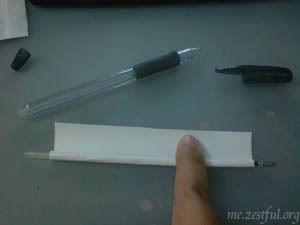 Roll (and cut if needed) the paper around the ink barrel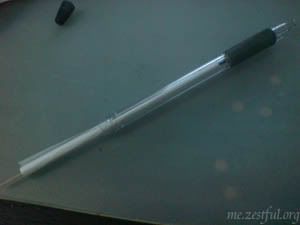 Squeeze the whole thing into the barrel of the pen, make sure u can still take it out. Take out the paper and write your notes/formulas in small fonts.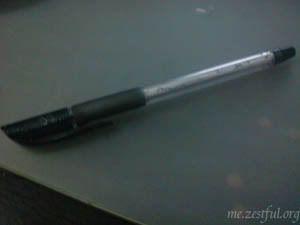 See, no one will notice!
Now all the educators who read this will double check their students' pens :P