**NOTE : I am NOT a stalker and I do not like this guy romantically**
I just had to write down a post because i finally got a reply from Jeremy Lee….ehhe….I've been waiting for ages. The last sms i got from him was 21/9/04. He finally reload his phone *rolls eyes*For those who dont kno, J one of my closest fren in KK (i consider him my bro) and we used to have long long talks, and go out yum cha together with the rest of the gang.This is the last picture we took together during my Farewell in KK, nice pic huh? Yeah i kno im short….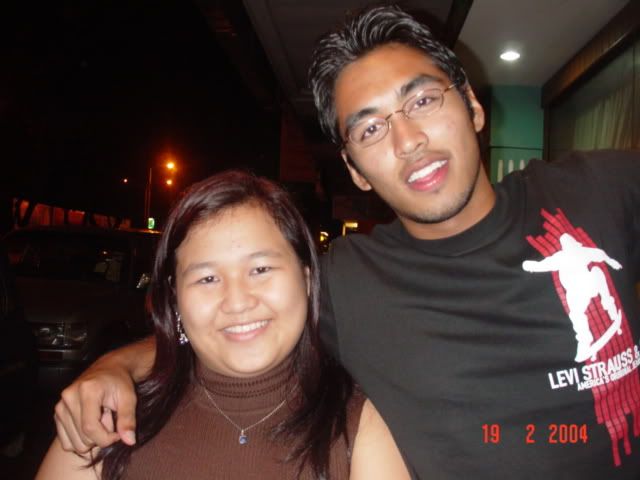 Anyway, he's coming to KL for the Planetshakers Conference in Dec and we're goinna meet there…yay!!
He wrote a song for me before I left KK but I need to dig it up to be able to post it here. My stuff are mostly in boxes or in a mess :P
~~*~~
Current mood: Happy