Tech Tuesday : Windows Live Writer
Here's a great way to write your posts offline and then upload it later when you have internet access. Or, if you're like me, you can use this to scribble whatever spontaneous ideas you have to blog then come back later (when you're less lazy) and expand it to a full post.
1. Download the free Windows Live Writer here. Install and run it
2. A window should pop up to add a new blog. If not, press Weblog >> Add Weblog Account. Then you should see this window. Choose 'Another weblog service' and press Next.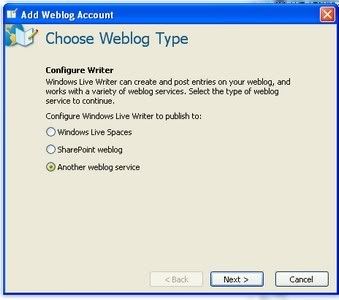 3. Add in your blog details such as URL, your username and password then press NEXT.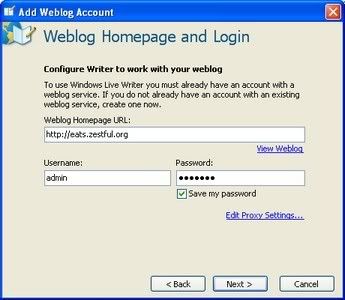 4. Then you should see the window below – Detecting Weblog Settings. If a window pops up, just click OK.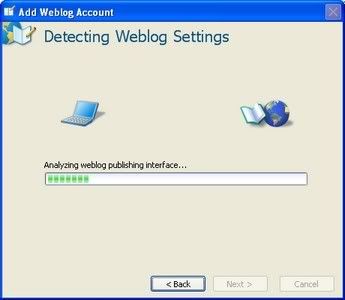 5. Then you should see the window below showing that your weblog configuration is complete. Press FINISH.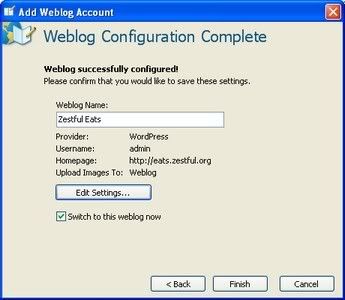 6. The top bar that you see is quite similar to Microsoft Word or any other text editing software with the usual buttons like Bold, Italics, Underline. However, there is an extra tool bar on the top, the right side and the bottom. I wont explain about the right toolbar because it is very straight forward.
Top Bar


Publish – Publishes the post you are writing
New – Lets you create a new post or new page
Open – Opens previous drafts & recent posts. Also links with your blog to show all your previous posts
Save Draft – You can either save the draft to your computer (default) or save it to your blog as a draft
View – Lets you view your blog in four formats : Normal – like in Microsoft Word, Web Layout – give a basic view of how your post will look online, Web Preview & HTML Code
Tools – Lets you Check Spelling and adjust the Options
Weblog – Lets you switch between blogs. Very useful if you have a lot of blogs to maintain.
Bottom Toolbar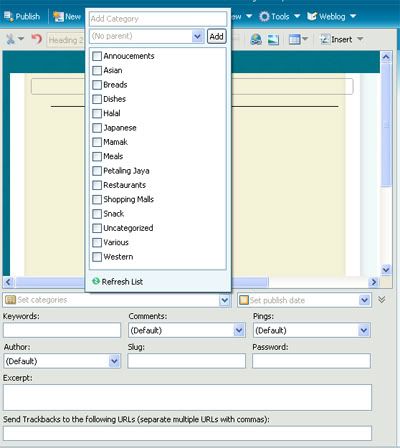 The bottom bar lets you choose and add Categories, Date to publish, Keywords, Comments, Pings, Author, Slug, Password, Trackbacks and Excerpts.
I'm sure that you will find this software very useful, especially if you maintain many blogs. Plus, its so easy to use. Happy blogging!
Technorati Tags: blogging,offline,Windows live writer,tutorial,step by step,easy